16,400 sq.ft.
$7.1M Construction Cost
Completion 2005
SCO providedů
Mechanical
Electrical
Plumbing
Architect
American Structurepoint, Inc.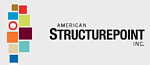 A new detention facility was built to replace the existing, much smaller, jail. A complete kitchen, isolation cells, 911 dispatch center, and sheriff department offices were included with the project. All equipment was designed to meet and in most cases exceed the requirements of the American Correctional Association.